Air Dispatch (CLC) GROUP implemented MS Dynamics NAV in Microsoft Azure cloud with the support of Navisys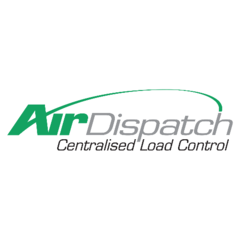 Following the sale of Air Dispatch in 2016 Air Dispatch undertook a market review to identify a new ERP solution. The outcome of this market review was a decision to select MS Dynamics and to use the Brno based company NAVISYS Ltd. in cooperation with the Polish partner IT Integro.
The implementation project started in November 2016 and it was completed in January 2017.

O společnosti Air Dispatch CLC
Air Dispatch (CLC) s.r.o was founded in 2007 and soon became a leading global provider of centralized load control. It has two operational centres in Prague and Warsaw and currently has over 230 employees, as well as a management team based in the UK. Air Dispatch produces more than 800,000 load sheets per year, for a number of the world major airlines.
In 2016, Air Dispatch was purchased by the Dubai based dnata group - one of the largest suppliers of associated air services in the world offering ground handling, cargo, travel and catering aviation services across all continents.

O společnosti NAVISYS
NAVISYS was founded in 1997. Through successful implementations and quality services NAVISYS quickly became one of the major vendors and implementers of Microsoft Dynamics NAV. The company traditionally ranks among the top five most successful Microsoft Dynamics partners in the Czech Republic. Nowadays, NAVISYS acts primarily as a supplier of vertical solutions. The company has a team of professionals not only in the field of Microsoft Dynamics products, but also experts with theoretical and practical experience in the industries in which its products and services are directed. In 2013, they expanded the product portfolio of Microsoft SharePoint for managing documents and for the cloud solution Office 365. In 2015, we acquired a license for the sale and implementation of a system for production scheduling (APS) PlannerOne from the French company Ortems.