Directions EMEA 2017 - NAVISYS as a bronze sponsor of introduction of the new "Tenerife"!
Directions EMEA is the largest independent conference for Microsoft Dynamics NAV partners. In its 10th year, more than 2,000 Microsoft Dynamics ERP and CRM entrants and ISVs from across Europe attended. At a conference held on 4 - 6 October in sunny Madrid, the launch of the new version of Dynamics under the working title of "Tenerife" drew the largest crowd. NAVISYS as the first Czech partner in history was a bronze sponsor of this event.


Directions EMEA allows the Dynamics community to share know-how, discover new opportunities, and establish new cooperation. Like every year, a number of new features have been introduced and many expected announcements and updates have been released related to the discussed platforms and applications from the world of Microsoft Dynamics products and integral third-party applications.
One of the most expected events was an introduction of the new version of Dynamics 365 with the working title "Tenerife". This innovated platform provides a compact set of applications included in a single data service. Thus, it is an ideal combination of the traditional Dynamics NAV platform with a broad range of functionalities and the easy-to-reach and flexible Azure and Office 365 platforms. The fully cloud-based version of "Tenerife" will be available in spring 2018.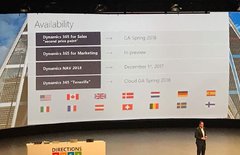 At the same time, like every year, the latest version of the traditional on-premise version of the system was introduced - Dynamics NAV 2018, which will be launched on December 1, 2017. The date of availability of the Czech version has not been announced yet.

Directions EMEA 2017 was attended by a record-breaking 2100 visitors while the event was supported by 33 sponsors who are Dynamics partners. They all created an unforgettable atmosphere during a total of 178 presentations and workshops full of news and information.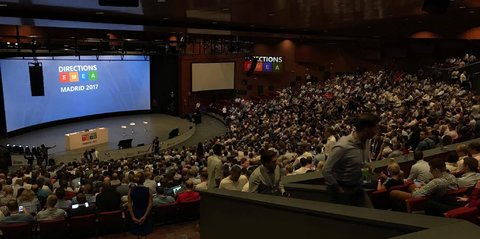 For the first time in the history of Directions EMEA, one of the bronze sponsors was a genuine Czech company – NAVISYS (Brno, Czech Republic). It has been an honor to become a meaningful part of this spectacular event and we are looking forward to next year!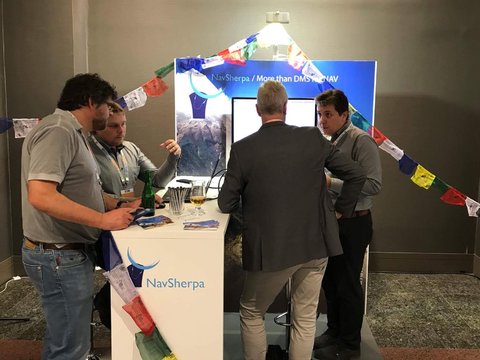 About NAVISYS
NAVISYS was founded in 1997. With successful implementations and high-quality services, NAVISYS has quickly moved among the top Microsoft Dynamics NAV vendors and implementers. Traditionally, the company is ranked among the Top 5 most successful Microsoft Dynamics partners in the Czech Republic. At present, NAVISYS acts primarily as a supplier of vertical solutions. It has a team of professionals, not only in the field of Microsoft Dynamics products, but also professionals with theoretical and practical experience from the industries to which its products and services are directed. In 2013, we extended the Microsoft SharePoint product portfolio for document management and the Office 365 cloud solution. In 2015, we acquired a license to sell and implement the PlannerOne Production Planning System (APS) from the French company Ortems. In September 2017, we launched our own NavSherpa integration module designed for worldwide sales within the Microsoft partner network.