Participation at the Boiler and Energy Equipment Conference 2017!
Like every year, Navisys s.r.o. participated in a conference organized by the Association of Research Organizations, which focuses on current events and trends in the field of power and heating - BOILERS AND ENERGY EQUIPMENT 2017. As partners of this popular event, we presented to the conference participants how to plan projects and manage production in this field.
We have traditionally introduced ourselves as a partner of XXVI. of the annual conference with international participation BOILERS AND ENERGY EQUIPMENT, which took place from 13 March to 15 March 2017 in the CONGRESS CENTER of the Hotel VORONĚŽ in Brno. 300 experts from production and supply organizations in the area of boilers, power plants, turbines, waste incineration and other related fields attended the conference, presenting the results of their work on project implementation and R & D in these areas.

The conference dealt with issues of research and development in the field of power plants, heating and industrial boilers, cogeneration, materials and combustion solutions of various types of fuels, including renewable and alternative sources. Part of the program was devoted to current information on the modern use of primary energies. The discussion focused on a fundamental change in the Czech Republic's attitude to energy use of waste - the use of waste incineration plants and the impact on the environmental.

Due to our experience implementing projects with current customers and our knowledge of processes, we presented to the conference participants the added value of our solutions in their field. We introduced industry-specific Microsoft Dynamics NAV extensions: BIZ4Elements solution for production planning and management based on customized customer requirements and BIZ4BuildIn solution designed for engineering, design and project-driven companies.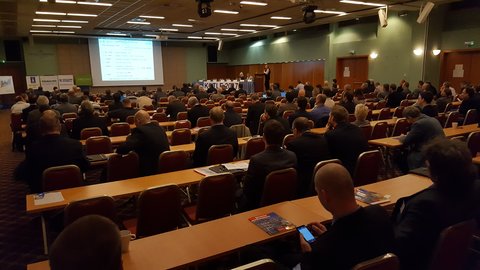 The conference, including the evening program, we valued as successful and very interesting with regards to addressed topics and the participation of key players in this sector. We are looking forward to next year!

You can find detailed information about the conference HERE.