NavSherpa for Dynamics
Integration platform for ERP, DMS & BPM
IN GENERAL

NavSherpa is a communication tool between Microsoft Dynamics NAV / Dynamics 365 Business Central and Microsoft SharePoint / SharePoint Online. It enables work with documents, workflow start-up, and automated approval status monitoring directly in NAV / BC.

Easy to work with documents
The user works exclusively in the Dynamics NAV / D365 BC environment and, at the same time, effectively uses the advanced functionality offered by SharePoint. NavSherpa uses what each application does best and works comfortably in a single system.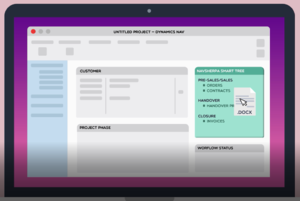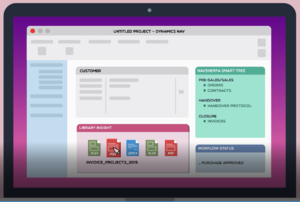 Advanced Search
The user can easily search and filter documents via Smart Tree by entering part of the file name in the text box. NavSherpa immediately displays all documents according to the search parameters that are assigned to the card in Dynamics NAV / D365 BC. Of course, you can use a full-text search in SharePoint.

Automatic metadata assignment
When inserting a document, there is no need to add information that someone else has already entered in Dynamics NAV / D365 BC before you. NavSherpa automatically searches for and assigns metadata to a given document according to its insertion point.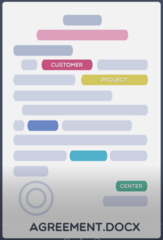 Document versioning
NavSherpa supports version control on SharePoint. If you insert a document that already exists in the library, NavSherpa asks if you want to overwrite it (add a new version) or change the name.

Drag & Drop function
You can place a Smart Tree element anywhere in NAV / BC (project card, opportunity, supplier, goods, etc.), into which you can easily drag and drop any document. In SharePoint, you no longer need to run the wizard and set document properties manually.

From anywhere via mobile client
Manage documents from anywhere and on any device. You can access the relevant documents at any time when working in the field. Thanks to the integration with advanced workflow tools, you can approve documents on the go via a mobile client.

Advanced approval
The user can start approving any record directly in Dynamics NAV / D365 BC (e.g. purchase order, received invoice, project phase, complaint protocol, etc.). NavSherpa will then display the current status of the approval process directly on the tab in a separate fact box.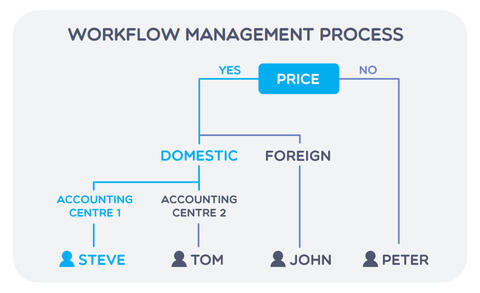 Videos describing key functionalities
For more information follow our website www.navsherpa.com.