Microsoft 365 (Office 365)
Microsoft 365 - a complete set of business applications in the cloud
In general
Microsoft 365 (formerly Office 365) is a prepaid service that provides online and offline access to various Microsoft applications. It is a hosted platform that gives users access to state-of-the-art technology for effective collaboration. Users can use the MS Teams communication platform, save files via OneDrive or use hosted e-mail. Under one license, the user can install Microsoft 365 on up to five of their devices. Microsoft 365 is the ideal solution for companies that do not want to invest large sums of money in acquiring office applications and still achieve a high degree of digitisation and automation of business processes.

Benefits
Access from any device to sign in to Microsoft 365.
Simplify cooperation and communication between people.
Easy configuration, server management and anti-virus protection.
Upgrade the server to the latest version.
Low initial cost of acquiring Microsoft 365.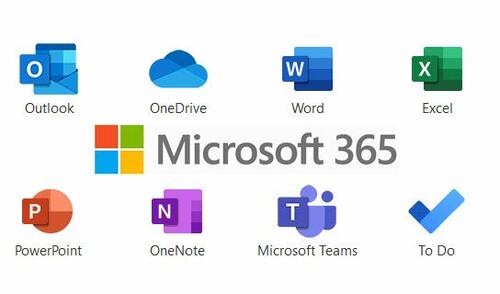 Microsoft 365
With Microsoft 365, you have an office suite and access to Office Web Apps, which you can work within a web browser or on another computer. These include Microsoft Teams, Microsoft Exchange Online and SharePoint Online.


Microsoft Teams
Through Microsoft Teams, it is possible to conduct audio and video conferences and share documents, programs and desktops between communication participants. Instant messaging integration is a matter of course. Organisations can purchase Teams as a standalone service or as part of Microsoft 365 for businesses.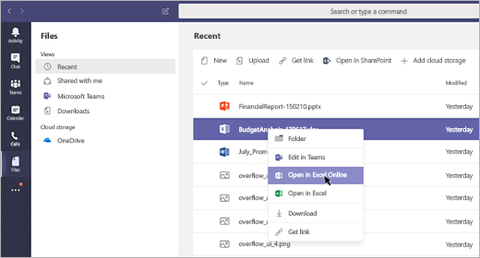 Microsoft Exchange Online
Microsoft Exchange Online is a hosting solution for the Microsoft Exchange e-mail client and groupware. It allows you to process e-mails and manage your calendar and contacts using your computer, phone and browser.


Microsoft SharePoint Online
This solution manages company documents, facilitates cooperation between employees and can also serve as a corporate social network. SharePoint Online offers powerful SharePoint features without the associated overhead of managing your infrastructure. You can purchase SharePoint in the cloud as a standalone product or as part of Microsoft 365.

See more at Microsoft SharePoint Online

Power Apps
Some editions of Microsoft 365 include so-called Power Apps. Power Apps is an authoring platform for building applications with minimal code use. This allows you to build enterprise applications without the need for programming. Thanks to Power Apps, it is possible to modernise everyday business processes, increase flexibility, contribute to digitisation and at the same time eliminate errors caused by the human factor.

You can find more about Power Apps in the section Power Platform

Power Automate
Power Automate is a user-friendly platform for creating workflow processes. It simplifies repetitive tasks and electronic processes, helps automate these processes and cleverly integrates a wide range of business applications.

You can find more about Power Automate in the section Power Platform

Security
Microsoft 365 uses the most advanced data centre to secure it. You don't have to worry about your data thanks to backup, which is diversified, even geographically. Backups are therefore stored in multiple places. All communications, the server file system, and the database are protected by advanced encryption. Two-step authentication also protects you from unauthorised access to your data.