Office 365
Office 365 - a complete set of business applications in the cloud
In general
Office 365 is a subscription service that allows on-line and off-line access to Microsoft Office applications. This is a hosted platform from which the user has access to the latest technology Microsoft currently offers. The user can use MS Lync communication platform, save files over OneDrive or use a hosted e-mail. With a single license, the user can install Office 365 for up to five devices. Office 365 is the ideal solution for companies that do not want to invest large initial funds on office applications.

Microsoft Office 365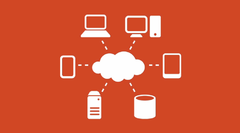 As part of Microsoft Office, you have the office suite and also access to Office Web Apps, which can be accessed through a web browser or on another computer. This also includes Lync Online, Microsoft Exchange Online and Microsoft SharePoint Online.


Microsoft Lync Online
Through Microsoft Lync Online it is possible to operate audio and video conferencing, share documents, programs and desktop communication between participants. Integrating Instant message is commonplace. Organizations can purchase Lync Online as a standalone service from Microsoft Office 365 or as part of Office 365 for enterprises.


Microsoft Exchange Online
Microsoft Exchange Online is a hosted email client solution and a groupware system of Microsoft Exchange 2013. It allows processing of emails as well as managing calendars and contacts with your PC, phone and browser.


Microsoft SharePoint Online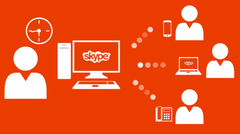 This solution manages business documents, facilitating collaboration among employees and can also serve as a corporate social network. SharePoint Online offers powerful features of SharePoint without the associated overheads of managing the infrastructure on their own. SharePoint in the cloud can be purchased as a standalone product or as part of Office 365.


Web portal
Office 365 offers the service of creating a company web portal that can serve both external and internal company presentations. Web portal synchronizes data with Microsoft Exchange and Microsoft SharePoint.

Benefits
Access from any device to log on to Office 365.
Facilitate cooperation and communication between people.
Simple configuration, server management and antivirus protection.
Upgrade the server to the latest version.
Low initial cost for purchasing Office 365.