Ortems PlannerOne
PlannerOne, a product by Dassault Systems, is a specialised Advanced Planning and Scheduling (APS) tool which is fully integrated within the Microsoft Dynamics NAV ERP system. It expands the ERP functions by two modules. The Production Planning module focuses on decreasing stock, increasing efficiency and more precise delivery time. The Resource Planning module optimises the management of projects, service or maintenance and works graphically with the use of resources available.
You can find more detailed information about the PlannerOne tool as well as a complete overview of APS planning at www.planovaniaps.cz.
In general

PlannerOne enables users to easily access present information in real time. It is developed with cutting-edge technology by Microsoft Corporation and integrated into Windows (RTC) and the MS Dynamics NAV web client. PlannerOne expands the Microsoft Dynamics NAV ERP system by adding two production and resources scheduling modules. It is an easily implemented and cost-effective solution for planning optimisation for both medium-sized and large enterprises. Additionally, it uses advanced planning functions including a visual representation of data. The user interface can be customized based on the roles defined in Microsoft Dynamics NAV.

Production Scheduler
The production scheduler module supports the production capacity increase through its advanced functions. Users access information concerning deadlines and regulations according to their roles, and thanks to this they can effectively make decisions about production scheduling (capacity dimensioning, sub-deliveries decision making, contract time-lag, etc.). The module also enables interactive work with planned limited capacities stated in Microsoft Dynamics NAV. For example, a service manager can view a work order date of a particular contract directly on an order card. The module also consists of a visual representation of data, production and orders through the Gantt Chart.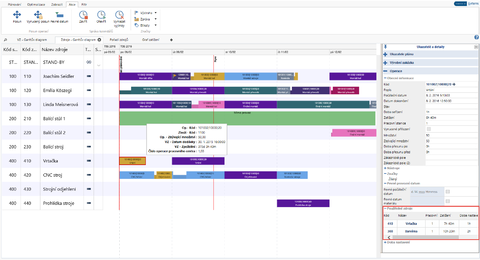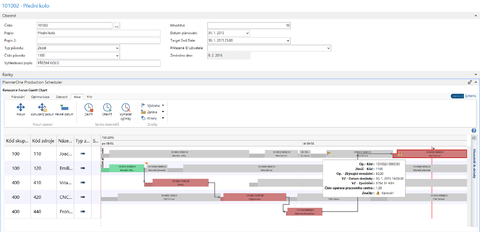 Resource Planner
The resource planning module enables project and service managers to determine collectively accessible resources and to distribute them to particular work positions and service contracts. The solution allows for a plan-change any time during a day in case of a resource shortage. The user may connect to the module also via a mobile device and to work with current information in real time. For example, the service manager may analyse tasks and service scheduling of particular customer. Thanks to the system information, the enterprise management can review the workload of different groups, schedule their replenishment and subsequent invoice forecasting in the following term.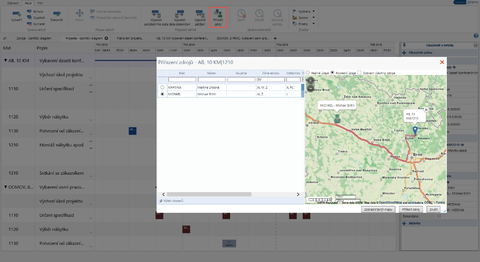 PlannerOne Benefits
• Productivity Increase
• Reduction of Stock and Its Turnover Time
• Access to PlannerOne even via Web Services
• No Data Duplicity
• Integration with Microsoft Dynamics NAV ERP System
• Fast Investment Return
• Professional Services Level Provided to Customers